Welcome to Classes
2013-2014
Founded in 1969 Dance Arts Academy has offered dance instruction in the greater bay area for 45 years! We are very proud of our programs and our professional staff. Our staff is dedicated to making each dancers experience a positive and knowledgeable one, building self esteem and confidence. We teach a strong foundation of dance technique in a well structured, positive and fun learning environment. Dance Arts Academy is very proud of its student's accomplishments. Having won over 6,000 National championship awards including top studio in Las Vegas. Many of our students have gone on to professional careers in dance. We have versatile programs to fit every dancers needs, from beginner to advanced, recreational to the professional dancer.
Fall Classes begin Tues Sept 3th No classes will be held on:
Halloween
Thu Oct 31
Thanksgiving
Thurs Nov 28-Sun Dec 1
Christmas
Mon Dec 23-Sun Jan 5
Spring Break
Sat April 12-Fri April 18
Memorial Day
Sat May 24-Mon May 26
July 4th
Fri July 4
Summer Break
Mon Aug 25 Mon Sept 1
2014-2015 Class resumes
Tues Sept 2
Important Dates
| | |
| --- | --- |
| Picture Day | TBD |
| Dress Rehearsal | Saturday July 26 |
| Recital | Saturday July 26 |
Parents "Watch Week" is the first week of every other Month. October, December, February, April, June and August. On other weeks parents are welcome to wait for students in our waiting room or leave and come back to pick up students.
Dance Arts Academy offers classes in the following styles:

- Ballet
- Jazz
- Hip Hop
- Tap
- Lyrical
- Contemporary
- Floor Gymnastics
- Cheerleading
- Song & Dance
- Hawaiian

2013/2014 SCHEDULE
MONDAY
3:30-4:25 Hip Hop 4-8 yrs
4:30-6:15 Marvelous Missy's Competition team
6:15-7:10 Hawaiian
7:15-8:10 Hip Hop 8-12yrs
8:15-9:10 Adult Hawaiian

TUESDAY
3:30-5:15 Broadway Babes Competition Team
5:15-7:00 Sassy Sistah's Competition Team
7:00-7:55 Competition Team Gym
8:00-8:55 Jazz/Contemporary/Lyrical 8-15yrs

WEDNESDAY
3:30-4:25 Dance Divas 3-7 yrs (Ballet, Tap, Jazz)
4:30-5:25 Gymnastics 3-7 yrs
5:30-6:25 Competition Team Technique 1
6:30-7:25 Competition Team Technique 2
7:30-8:25 Cheer Divas
8:30-9:25 Teen Hip Hop

THURSDAY
3:45-4:40 Ballet 6-12yrs
4:45-5:40 Gymnastics 7-12yrs
5:45-6:40 Song and Dance (Like Glee, High School Musical)
6:45-7:30 Competition Team Ballet 1
7:30-8:15 Competition Team Ballet 2
8:15-9:10 Musical Theater (Be a Broadway Star!)

FRIDAY
3:45-4:40 "Da Boyz" Comp Team
4:45-5:40 Terrific Tots Competition Team
5:45-6:40 Hip Hop 6-11yrs

SATURDAY
9:00-9:55 Ballet/Tap 3-7 yrs
10:00-10:55 Hip Hop 5-8yrs
11:00-11:55 Hip Hop 9-12yrs
12:00-12:55 Gymnastics 5-12 yrs
1:00-1:55 Ballet/Tap 5-8yrs
2:00-2:55 Gymnastics 3-7yrs


TUITION
1 class per week $59 per month
2 classes per week $99 per month
3 classes per week $140 per month
4 classes per week $160 per month
5 classes per week $180 per month
6 classes per week $195 per month

Rates up to 6 classes per month apply to one student, or more than one student in the same immediate family.
Unlimited 1 student: $200 per month
Unlimited 2 family members: $295 per month
Unlimited 3 family members: $350 per month
Private lessons $30 per half hour by arrangement.

All tuition is due the first of the month. Tuition received after the 7th of the month will receive a $10 late fee. Bills are only sent if tuition is past due.
There is a $25 non-refundable registration fee due upon enrollment. Tuition is non refundable. Full tuition is due each month.
Tuition is based on a fee which takes into account both vacation days and extra days in the month. There are no deductions for missed classes, however students are encouraged to take a make up class for missed classes.
Dress Code
Pre Ballet Girls: Any color leotard, tights, pink ballet Shoes. Hair in a bun.
Ballet Girls: Black leotard, pink tights, pink ballet Shoes. Hair in a bun.
Ballet Boys: Black stretch or sweat pants. White T-Shirt, black ballet shoes.
Tap: Dance attire. Black tap shoes. Hair pulled back.
Jazz: Dance attire. Jazz shoes. Hair pulled back.
Hip Hop: Comfortable clothing. Sneakers.

Any Questions please do not hesitate to call (408) 578-4055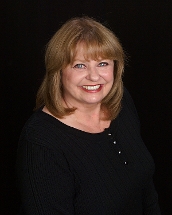 Billie Gadberry
is the Owner and Director of Dance Arts Academy. She studied with Madame Fotopoulos of the renowned Fotopoulos Ballet Company in San Francisco, Charlotte and Peter Griggs, Benny Smith and Jerry Alverez, just to name a few. Her extensive training in all forms of dance includes Ballet, Jazz, Tap, Lyrical, Acrobatics, Pom Pon, and Baton. Billie has held many dance championships titles and has performed in many television performances. A former 49er majorette, she performed at half-time shows and by invitation at the Seattle World's Fair. Ms. Gadberry was named Teacher of the Year in San Diego in 1993. The Dance Arts Academy's Competition team has won over 5,000 Regional and National awards, and has won many high point awards at both Regional and National competitions. This year Ms. Gadberry celebrates her 45th year of professional teaching.
---
Natalie Kirkland
has been dancing for 14 years, starting at the age of 4 with Dance Arts Academy where she had the opportunity to travel and compete at a national level with the studios competition team.. She became a member of The Dance Company of San Francisco and Ballet San Jose. She has been the recipient of many overall awards and scholarships for national competitions and conventions. She has been fortunate to train with many well know choreographers such a Shane Sparks, Nick Lazzarini, Dave Scott and Dee Caspary to name a few. She is a former member of City Slam, A-Youngin Hip Hop Crew, Kat Kolotkins Independent Dance Company and Christophers "Pharside" Jennings Academy of Villians. She is currently a Saberkitten cheerleader for the San Jose Sabercats Arena football team. Natalie has been teaching for Dance Arts Academy for 4 years
---
Ilishia Sibbald
began dancing at Dance Arts Academy at the early age of 3. She has an extensive background and training in Ballet, Tap, Jazz, Lyrical, Hip Hop, Vocal and Polynesian dance. She is currently Dance Arts Academy's Hawaiian director and is an expert in all forms of Polynesian dance including Maori and Tahitian. A former member of Waikiki Productions, The Karalolani Polynesian Revue, and Pa Hula Ohana; Ilishia now directs Na Kamali'i 'o Hula Halau. Throughout her years in dance, she has won many regional and national awards as a member of Dance Arts Academy's Elite Competition Team. At the 2003 Youth Focus California State Championships Ilishia had the honor of receiving perfect scores from all judges, receiving a Double Grand Championship in vocal competition. In 2006, Ilishia became part of Elements, a hip hop group where she worked under artists such as Alisha Simms, Randy Bernal (Jabbawokeez) and Jesse Santos (Britney Spears). Other names include Jen Hechtle-Bradford, Jackie Sleight, Dave Carter, Tina D'Amato, Mark Meismer and Sloane Ishimaru. Ilishia enjoys teaching children the art of dance. This last year she has been a member of the all girls bay area hip hop crew "Silhouette ".
---
Crystal Peeters
started taking dance classes at Dance Arts Academy at the age of 3. She started competing at the age of 5 winning numerous State and National titles. Crystal was a member of Dance Arts Academy's elite Hawaiian show group and Song and Dance show group. Crystal was a member of Teen Dance Company studying under Jen Hechtle-Bradford, Chris Riddle and Paula Morgan. She worked with master choreographers such as Mia Michaels and Mandy Moore while being at TDC Company member. Also an actress she has had the staring roll in Annie and has worked in many other professional productions . Her professional dance endeavors include being a member of 'The Pack' Hip Hop group and a dancer for the Hip Hop artist 'Sabatoge'. As a teacher at Dance Arts Academy she is now blessed with a beautiful baby girl and hopes one day her little girl will be a dancer as well.
---
Jessica Sanchez
started dancing at the age of 5 at Dance Arts Academy. She has trained extensively in Jazz, Tap, Hip Hop, Ballet, Contemporary and Modern Dance. At age 12 she was selected for Teen Dance Company working with top choreographers in all dance fields. She has traveled to New York to dance and has won many scholarships at dance conventions as well as winning many high point and first overall awards. Jessica is continuing her training as a dance major at San Jose State University. In 2011 Jessica was a proud cheerleader and captain of the San Jose Saberkittens for the Sabercats Arena Football team.
---
Taylor Lewis
Taylor began Dancing and Singing at Dance Arts Academy at the age of 5. She competed on various dance teams and as a soloist winning regional, state and National titles. Her training includes jazz, tap, hip-hop, ballet, lyrical, contemporary, acrobatics/gymnastics and vocal. Taylor is an aspiring vocalist and is currently training under Lorna Emata-Goodwin and Raab Stevenson, who is the vocal coach to Justin Timberlake, Kelly Roland, and Rihanna. Taylor was the captain of the prestigous Lincoln High School Dance Team the "Convertibles". She has won many National titles including the National Talent title at American Miss and Mr Pagent with her vocal skills. She is currently a Vocal finalist in the Pacific Island Talent Competition held in Los Angeles. Taylor looks forward to teaching dance and vocal classes at Dance Arts Academy!
---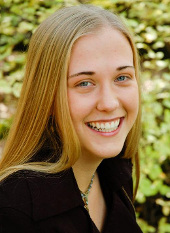 Krysta Shaw-Stearns
began her dance training at Redding Dance Centre in Redding, CA. She explored Jazz dance for a year before advancing to a higher level and was then required to take Ballet along side her Jazz studies. At first she resented being forced into Ballet but within a year she had found her calling as a dancer. Krysta advanced quickly, she received her invitation to attend Pointe classes after only a year of study. She has passionately studied Ballet since being first introduced to the art form and as a result has performed in countless ballets and shows utilizing her skills. She has recently expanded her studies to include Modern, Tap and Swing. Krysta is in her final semester at San Jose State University where she is wrapping up her degree in Musical Theatre. She looks forward to sharing her extensive knowledge of Ballet with her students and hopes that they become as obsessed as she is.
---
Makalea Kim-Darmer
is a 25 year veteran of dance and music education. She is the Founder and Director of both Pa Hula Ohana, a Polynesian Dance Troupe that had its beginnings here at Dance Arts Academy, and Shades of Praise Worship Arts a non-profit organization utilizing the Arts for outreach. Makalea and her students have won numerous Regional, National and High Point Awards for her Polynesian choreography and dance. Among her extensive credits, she has performed with local and internationally known Recording Artists, including performances with George Kahumoku, Jr. and Daniel Ho in Concert, Ukulele Dick, Jim D'Ville and Francis Doo to name a few. She also toured as 3 Shades of Aloha with Michelle Kiba (The Tiki Tones) and Mark Keli'ihanapule (Aloha Spirit). She and her Troupe still entertain for the annual Big Kahuna Triathlon in Santa Cruz and previously for The Cement Ship Festival and many private, corporate and seasonal venues.